Lecture content
In this lecture, the students work on their own on a topic in the fields of modeling, simulation, control theory or related disciplines. In the end, every student presents his work in a scientific presentation.
This course is given in German. For contents and lecture information, please refer to the German website.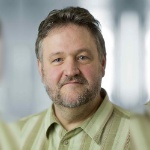 Peter Eberhard
Prof. Dr.-Ing. Prof. E.h.
Pfaffenwaldring 9, 70569 D-Stuttgart