Lecture content
This course focuses on parameter optimization problems in mechanical systems. All necessary steps from the problem statement to its numerical solution are presented. Important topics are multicriteria optimization, sensitivity analysis as well as deterministic and stochastic optimization algorithms without and with constraints. The lecture is accompanied by exercises and computer demonstrations.
Lecture information
News

Dear students,

on Friday, 6.5.2022 between 14 and 16:30 the examination review will take place after registration, in compliance with the hygiene and entry regulations of the University of Stuttgart. Sie sollten You should have received an email with further information regarding this. Otherwise, please contact us.

With kind regards,

Prof. Peter Eberhard, Prof. Jörg Fehr, Prof. Michael Hanss, Dr. Pascal Ziegler

If you have any questions, please contact Lennart Frie.

Language

The lecture is taught in English.

Audience

Students of the interdisciplinary graduate program of study COMMAS and students of the programs of study Mechanical Engineering, Mechatronics, Engineering Cybernetics, Technology Management, Automotive and Engine Technology, Mathematics, etc.

Credits

Exam

The exam is scheduled for March 15th 2022 16:00-17:30, Universitätstraße 38 - V 38.01.

The use of any electronic devices and written materials (books, notes, etc.) is not allowed. However, a limited formulary/notes may be used (max. 3 sheets A4, double sided).

Time

Wednesday, 9:45 - 11:15 a.m., first lecture October 27, 2021

Lecture Room

Office hours

The questions will be answered during online consultations, which will be organized during the semester when the need arises. To request the consultation please contact the supervisor of the course at elizaveta.shishova@itm.uni-stuttgart.de.

Contact persons

Institute

The Institute of Engineering and Computational Mechanics is located in Pfaffenwaldring 9, 3rd and 4th floor. A map is available.

Course Materials
Contact Persons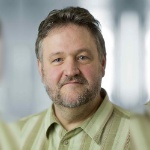 Peter Eberhard
Prof. Dr.-Ing. Prof. E.h.
Pfaffenwaldring 9, 70569 D-Stuttgart