Project goals
development of strategies for the joint mechanical and control design of elastic multibody systems
strategies enabling efficient analysis of large-scale systems for automated design
design objectives for elastic systems including transient phenomena and effects not covered by formalized criteria, including generalized notions of controllability
machine-learned surrogates, objectives and control strategies
robust design regarding manufacturing uncertainties and operation conditions
Preliminary work
by ITM
generic methods for multibody system modeling and optimization
modeling, model-order reduction and simulation of elastic multibody systems
control strategies, especially optimal control based on model predictive control
by TMF
sensitivity analysis and multi-objective optimization of multibody systems
design concepts for complex technical systems on industrial scale (turbo machinery and automotive)
metamodeling and AI strategies for design
Potential contribution of modules to a holistic design assistant system
module for control design and controller synthesis
module for mechanical design of dynamical technical systems
module to assess (generalized notions of) controllability of flexible multibody systems
optimization-driven assistant for joint design of mechanics and control
surrogate models for elastic multibody systems
benchmark experiment for validating control strategies
How could other projects support our work?
specific machine learning methods
mathematical background of AI in probabilistics and statistics
tell us about your mechanical and control design problems
How can we support other projects?
experience in elastic multibody system modeling, model-order reduction and simulation
control concepts for multibody systems
experience in multi-criteria optimization, problem formalization and process integration
experience with design parameterization, function approximation and statistical sensitivity analysis
Contacts
Prof. Dr.-Ing. habil. Hon. Prof. (NUST) Dieter Bestle
Siemens-Halske-Ring 14, 03046 Cottbus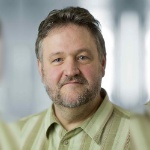 Peter Eberhard
Prof. Dr.-Ing. Prof. E.h.
Pfaffenwaldring 9, 70569 D-Stuttgart